You are hereBlogs / Kevin Zeese's blog
Kevin Zeese's blog
---
Letter to 'The Nation' From a Young Radical
Liberalism—including much of what's published in this magazine—seems well-intentioned but inadequate. The solution lies in the re-emergence of American radicalism.
Left to right David Barrows, Joy Fist, Max Obuszewski, Manijeh Sabah, Malachy Kilbride and Jack McHale at US Attorney's Office preparing to file complaint. Photo Ted Majdosz.
Department of Homeland Security Arresting Debbie Brady of Colorado Foreclosure Resistance Coalition At The Department of Justice In Washington DC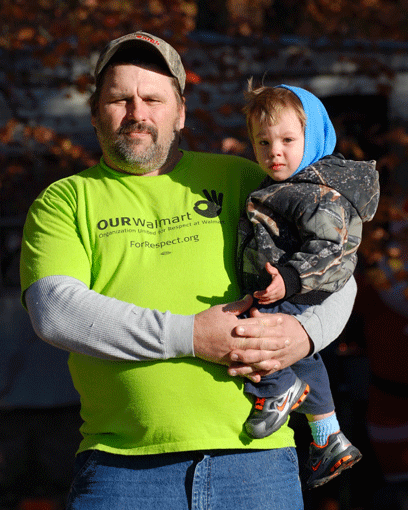 James Vetato and his grandson, Bryson Lowery
Fair Use Notice
This website re-published copyrighted material the use of which has not always been specifically authorized by the copyright owner. We are making such material available in our efforts to advance understanding of environmental, political, human rights, economic, democracy, scientific, and social justice issues, etc. We believe this constitutes a 'fair use' of any such copyrighted material as provided for in section 107 of the US Copyright Law. In accordance with Title 17 U.S.C. Section 107, the material on this site is distributed without profit to those who have expressed a prior interest in receiving the included information for research and educational purposes. For more information go to: http://www.law.cornell.edu/uscode/17/107.shtml. If you wish to use copyrighted material from this message for purposes of your own that go beyond 'fair use', you must obtain permission from the copyright owner.