Blogs
---
Department of Homeland Security Arresting Debbie Brady of Colorado Foreclosure Resistance Coalition At The Department of Justice In Washington DC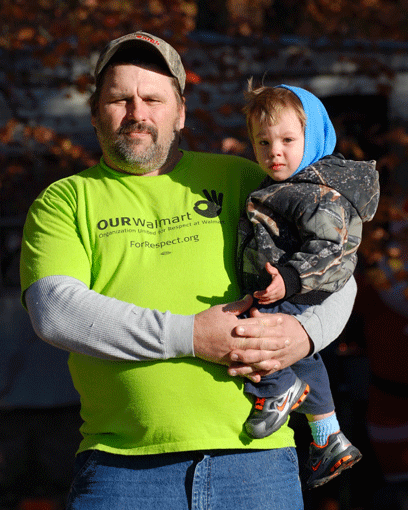 James Vetato and his grandson, Bryson Lowery
Officer Serrano's Hidden Camera
The stop-and-frisk trials of Pedro Serrano: NYPD rat, NYPD hero.
Officer Pedro Serrano walked through the heavy wooden doors of the 40th Precinct in the South Bronx and headed upstairs to the locker room. For eight years he'd been working out of this 89-year-old station house, with its broken fax machines and crummy computers. "We work in a shithole," the cops there would say, "but it's our shithole." Serrano, 43, had the day off—he'd stopped by only to pick up some papers—but when he got close to his locker, he noticed something strange. Someone had placed a dozen rat stickers on the door.
Protesters March On Firm Where Eric Holder Was Partner, Occupy Lobby
Activists put up tents as they participate in civil disobedience during a protest outside the U.S. Justice Department May 20, 2013. Photo by Alex Wong/Getty Images.

The Growing Global Challenge to Monsanto's Monopolistic Greed
For information about protests against Monsanto across the globe visit: Occupy Monsanto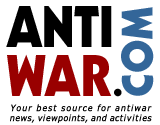 Free speech is now being considered a threat to national security, says Antiwar.com founder Eric Garris
A family waving at protesters as they marched through the West Side of Chicago Saturday for the 3-day March for Education Justice. "The mayor and Board of Education want to destroy 54 school communities. This will be the largest destruction of schools in U.S. history. We need our neighborhood schools and we should all fight together to save them." Photo album by Jenna Pope
More info here: http://www.ctunet.com/events/stop-school-closings-2013
Photos From the DC Media Group
URGENT: Support the low-wage workers who walked out Monday in DC. Their employers are saying they can't come back to work. Call them and spread the word:
Flamers: 202-842-0027
Quick Pita: 202-842-2215
Badsetts Original Turkey: 202-898-0620
Fair Use Notice
This website re-published copyrighted material the use of which has not always been specifically authorized by the copyright owner. We are making such material available in our efforts to advance understanding of environmental, political, human rights, economic, democracy, scientific, and social justice issues, etc. We believe this constitutes a 'fair use' of any such copyrighted material as provided for in section 107 of the US Copyright Law. In accordance with Title 17 U.S.C. Section 107, the material on this site is distributed without profit to those who have expressed a prior interest in receiving the included information for research and educational purposes. For more information go to: http://www.law.cornell.edu/uscode/17/107.shtml. If you wish to use copyrighted material from this message for purposes of your own that go beyond 'fair use', you must obtain permission from the copyright owner.